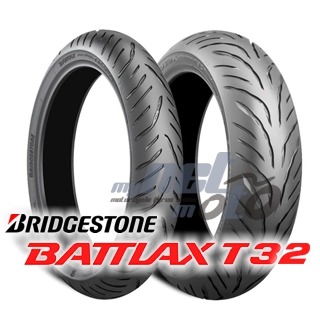 The BRIDGESTONE T32 tyre represents improved wet performance over the T31, containing Bridgestone's Pulse Groove Pattern Technology.

The T32 has a 13 % bigger contact patch than its predecessor, which supports handling improvements.
The tyre has also reduced wet braking distance by seven per cent. Enhancing the tyre's size line-up, Bridgestone is launching a version of the tyre dedicated to middleweight and heavy motorcycles.
The Battlax Sport Touring T32GT increases wear life by 10 per cent over its predecessor. Bridgestone calls the T32 range a "new benchmark" for the touring segment.

The full sport touring line-up of sizes will be available on the market in early 2021.
You can buy / order now the BRIDGESTONE T32 online at gb.myNETmoto.com Shop. Promotional prices ✓
You will also find plenty of extensive experience ✓ Reviews ✓ Reviews ✓ Mileage ✓ Test ✓ to this motorcycle tyre.

If you search by motorcycle you can find pair deals, the recommended tyre pressure (bar/psi) and much more.
Technical Specifications:

Brand
BRIDGESTONE
Tyre Profile:
T32
Tyre Classification
Touring /
Tyre Size
Front Tyre: 110/70 ZR17, 110/80 R18, 110/80 ZR18, 110/80 R19, 120/60 ZR17, 120/70 ZR17, 120/70 ZR18, 120/70 ZR19
Rear Tyre: 140/70 R18, 150/70 ZR17, 160/60 ZR17, 160/60 ZR18, 160/70 ZR17, 170/60 ZR17, 180/55 ZR17, 190/50 ZR17, 190/55 ZR17
Carcass Type:
Tubeless / Radial /
Speedindex
V, W
Loadindex
54, 55, 58, 59, 60, 67, 69, 70, 72, 73, 75
Production Country
JP
17.03.2022
Touring motorcycle tyre test 2022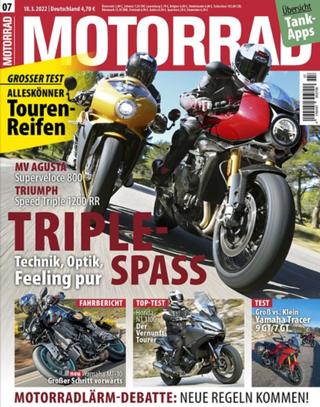 ---
Curious to discover how the brand new Battlax Sport Touring T32 scored in the UTAC Ceram – Millbrook comparative test?BRIDGESTONE T32Let's say our new benchmark sport touring tyre is excellent in wet and dry conditions. A short overview: Overall best wet performance Great dry handling (...)
---
05.03.2021
TOURING BIKE TIRE TEST - MAGAZINE MOTORRAD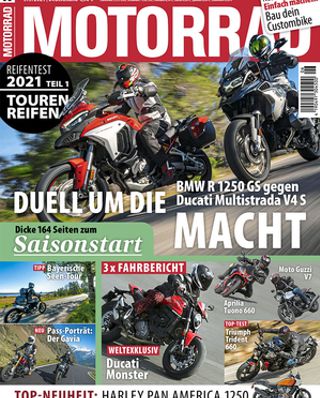 ---
Bridgestone has launched its new Battlax Sport Touring T32 tyre.The tyre represents improved wet performance over the T31, containing Bridgestone's Pulse Groove Pattern Technology. The T32 has a 13 per cent bigger contact patch than its predecessor, which supports handling improvements. The (...)
---
BRIDGESTONE BATTLAX TOURING T31The New Battlax Sport Touring T31, where safety and performance meetIn addition to boosting stability and handling performance, Bridgestone has developed a new front-tyre compound for T31 with higher rubber flexibility. This enhances the bite "feel" in the (...)
---
The Bridgestone BT-023 will be replaced by the Bridgestone T31 / Bridgestone T32From February 2010 onwards Bridgestone's latest "full spec" sport touring tyre will be available in European markets. The Battlax BT-023 replaces the BT-021, and the Japanese manufacturer reports that (...)
---
Price:
115.91

€
(incl. VAT exkl. Shipping)
Price:
106.27

€
(incl. VAT exkl. Shipping)
Price:
124.13

€
(incl. VAT exkl. Shipping)
Price:
110.91

€
(incl. VAT exkl. Shipping)
Price:
135.90

€
(incl. VAT exkl. Shipping)
Price:
107.03

€
(incl. VAT exkl. Shipping)
Price:
132.04

€
(incl. VAT exkl. Shipping)
Price:
129.65

€
(incl. VAT exkl. Shipping)
Price:
158.26

€
(incl. VAT exkl. Shipping)
Price:
134.55

€
(incl. VAT exkl. Shipping)
Price:
142.86

€
(incl. VAT exkl. Shipping)
Price:
148.71

€
(incl. VAT exkl. Shipping)
Price:
158.15

€
(incl. VAT exkl. Shipping)
Price:
156.00

€
(incl. VAT exkl. Shipping)
Price:
159.59

€
(incl. VAT exkl. Shipping)
Price:
167.56

€
(incl. VAT exkl. Shipping)
Price:
167.97

€
(incl. VAT exkl. Shipping)