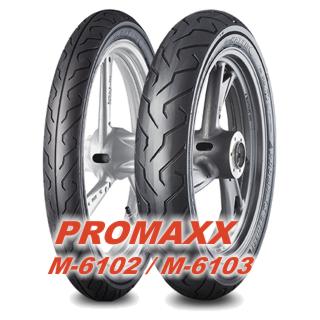 Description for this tire is not available in your language. Please choose of the available versions below.
You can buy / order now the MAXXIS PROMAXX online at myNETmoto Shop. Promotional prices ✓
You will also find plenty of extensive experience ✓ Reviews ✓ Reviews ✓ Mileage ✓ Test ✓ to this motorcycle tyre.
Technical Specifications

Brand
MAXXIS
Tyre Profile
PROMAXX
Tyre Type
Custom / Touring /
Tyre Size
Front Tyre: 100/90-18, 100/90-19, 110/70-17, 110/80-17, 110/90-18, 90/90-18
Rear Tyre: 120/90-18, 130/70-17, 130/90-15, 130/90-16, 130/90-17, 140/70-17, 140/90-15, 150/70-17
Carcass
Tubeless / Diagonal /
Speedindex
H
Loadindex
51, 54, 56, 57, 61, 62, 65, 66, 67, 68, 69, 70
Production Country
TW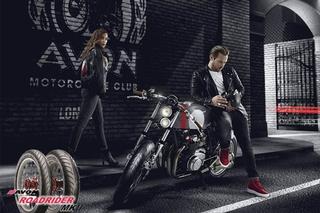 Avon Tyres has launched its eagerly-anticipated AVON ROADRIDER MKII sport touring motorcycle tyre, whichbrings several design and performance (...)
---
Continental ContiRoad
---
CONTINENTAL CONTISTREET new diagonal tyre for 2020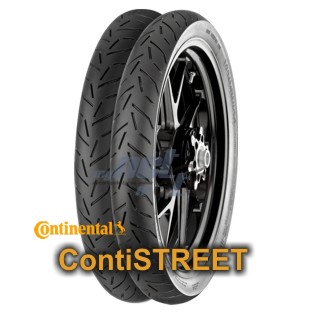 ---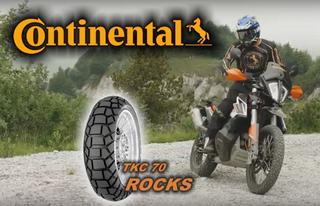 CONTINENTAL TKC 70 Rocks - The fourth challenger in Continental's 2020 tire assault is the TKC 70 Rocks – a rear tire without (...)
---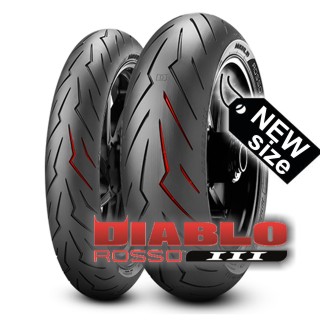 PIRELLI DIABLO ROSSO III in new size available.110/70 R17 (54H) front140/70 R17 (66H) rear150/60 R17 (66H) rearFebruar.2019240/45 ZR17 (...)
---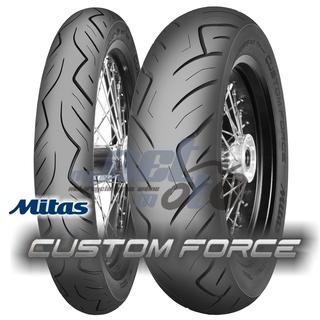 Mitas CUSTOM FORCE features all the important characteristics of a high-performance custom cruiser tire: durability, stability, comfort and (...)
---
Price:
41.23

£
(incl. VAT exkl. Shipping)
Price:
41.23

£
(incl. VAT exkl. Shipping)
Price:
49.11

£
(incl. VAT exkl. Shipping)
Price:
36.52

£
(incl. VAT exkl. Shipping)
Price:
46.33

£
(incl. VAT exkl. Shipping)
Price:
49.11

£
(incl. VAT exkl. Shipping)
Price:
47.38 £
(incl. VAT exkl. Shipping)
Price:
46.33

£
(incl. VAT exkl. Shipping)
Price:
50.54 £
(incl. VAT exkl. Shipping)
Price:
49.11 £
(incl. VAT exkl. Shipping)
Price:
53.00 £
(incl. VAT exkl. Shipping)
Price:
53.00 £
(incl. VAT exkl. Shipping)
Price:
53.00

£
(incl. VAT exkl. Shipping)
Price:
53.00

£
(incl. VAT exkl. Shipping)