Technical Specifications
Front Tyre
80/100 -17 46S
tyre pressure
1.75 bar
Rim
1.85 x 17 TL / Alloy
Rear Tyre
100/90 -17 55S
tyre pressure
2.25 bar
Rim
2.15 x 17 TL / Alloy
Which tyre size / brand is the best recommended for your motorcycle?

Buy recommended motorcycle tyres for your HONDA CBF 125. Tyre test ✓ reviews ✓ daily promotions ✓ great discounts ✓ pair deals only online on myNETmoto.com
Find the recommended OE (Original Tyre Equipment) or replacement motorcycle tyres, and the optimal tyre pressure for your bike in our database !! On the road, it's essential to use the tyre pressures recommended by the manufacturer of your motorbike or the tyre producer.
You'll find it in the bike's handbook, or on the machine itself. The inflation pressure stated in these documents is the pressure when the tyres are cold.
1 bar = 14,5038 psi
The information provided in this page is for your information only. You fully discharge myNETmoto from any liability whatsoever in relation to, or as a consequence of, claims by yourselves and/or any third party for possible damages subsequent to the fitting of tyres not allowed.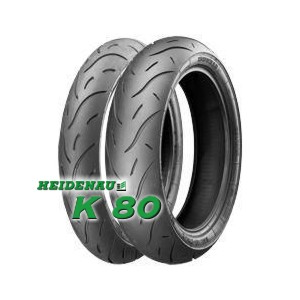 The K80 is a high performance SM on - road tire and offers excellent driving characteristics under all conditions. The tire combines maximum grip and a high durability thanks to the latest elastomer technology. By the specialized design of the [...]
(incl. VAT exkl. Shipping)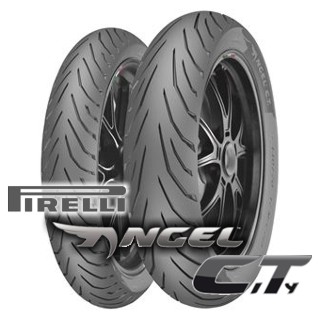 Pirelli Angel City was developed for small Citi bikes up to 300ccm like: z.B Honda CBR300R, Yamaha R3, Kawasaki Ninja 300 High durability and resistance should avoid puncture. Also best performance in wet conditions. New compound and a [...]
(incl. VAT exkl. Shipping)
Avon StreetRunner - Urban motorcycle with modern compounds for good mileage. Allround performance for dry and wet roads.
(incl. VAT exkl. Shipping)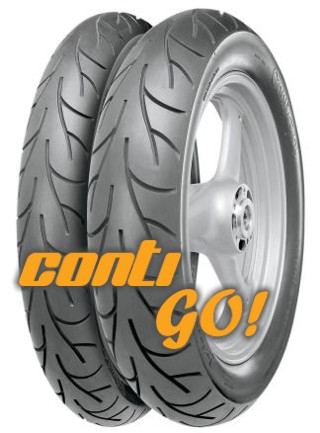 The new ContiGo is designed to the same exacting standards as Continental's range of tyres for larger capacity machines, providing the discerning commuter with the same ride quality, stability and confidence. The ContiGo is designed to give [...]
(incl. VAT exkl. Shipping)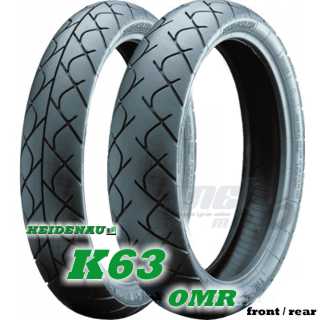 Heidenau K 63 - has a very sporty road profile with good handling.- very high mileage- Very good grip on dry and wet surfacesHeidenau K 63 OMR - without middle groove
(incl. VAT exkl. Shipping)
Some of the following pairs are possible, but maybe not explicit recommended by the motorcycle manufacturer for this motorcycle.
It is your own responsibility if you choose one of the following tyre fitting!
1. PIRELLI ANGEL CITY
2. CONTINENTAL CONTI GO!