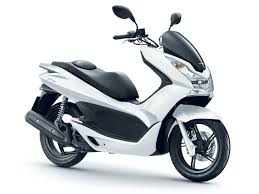 Technical Specifications
Front Tyre
90/90 -14 46P
tyre pressure
2.00 bar
Rim
1.85 x 14 TL / Alloy
Rear Tyre
100/90 -14 57P
tyre pressure
2.50 bar
Rim
2.15 x 14 TL / Alloy
Which TYRE is best for motorcycle?

Buy recommended motorcycle tyres for your HONDA PCX 125 [JF57]. Tyre Test ✓ daily promotions ✓ great discounts ✓ pair deals only online on myNETmoto.com
Find the recommended OE (Original Tyre Equipment) or replacement motorcycle tyres, and the optimal tyre pressure for your bike in our database !! On the road, it's essential to use the tyre pressures recommended by the manufacturer of your motorbike or the tyre producer.
You'll find it in the bike's handbook, or on the machine itself. The inflation pressure stated in these documents is the pressure when the tyres are cold.
1 bar = 14,5038 psi
The information provided in this page is for your information only. You fully discharge myNETmoto from any liability whatsoever in relation to, or as a consequence of, claims by yourselves and/or any third party for possible damages subsequent to the fitting of tyres not allowed.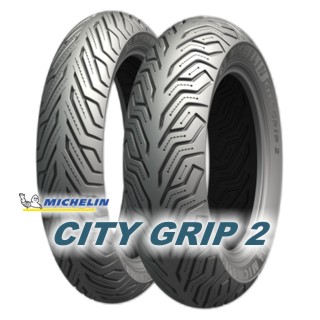 MICHELIN CITY GRIP 2 - Being able to count on a tyre that they can use whatever the season clearly facilitates customer choice, while the availability of a long list of sizes covering not only small-engined models but also maxi- and [...]
(incl. VAT exkl. Shipping)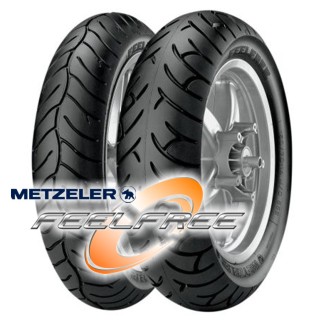 (incl. VAT exkl. Shipping)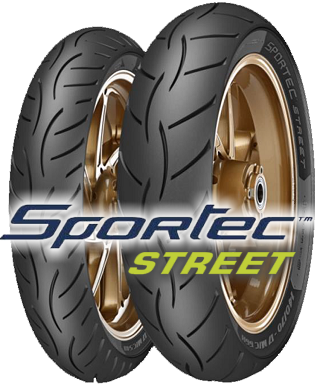 METZELER SPORTEC STREET - is a diagonal tire for lightweight 125 mopeds.It has the proven profile of the SPORTEC M5. High Silica is supposed to guarantee sufficient grip in troweling and wet conditions. [...]
(incl. VAT exkl. Shipping)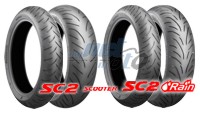 SC2 - Bridgestone has applied the new Battlax Sport-Touring T31 wet technology to SC2 Rain, giving maxi scooter riders a safe, confident ride in changeable weather. Wet performance is enhanced by the higher void ratio in a tread design tuned to [...]
(incl. VAT exkl. Shipping)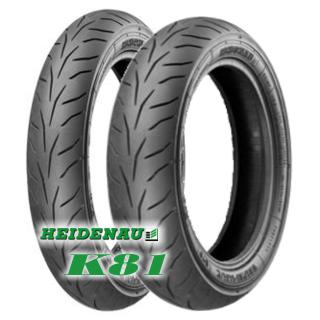 Newly developed scooter road tires show their strengths especially in the field of touring and sports. Thanks to its innovative tread compound, the K81 convinces with high grip under all conditions. The profile design also contributes to maximum [...]
(incl. VAT exkl. Shipping)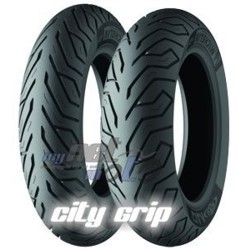 MICHELIN City Grip helps you stay in control, whatever the riding conditions.At last, your scooter will be able to revel in the rain!MICHELIN Progressive Sipe Technology features:1 Full-depth sipes which break up the water's surface film, no matter [...]
(incl. VAT exkl. Shipping)
Some of the following pairs are possible, but maybe not explicit recommended by the motorcycle manufacturer for this motorcycle.
It is your own responsibility if you choose one of the following tyre fitting!
1. MICHELIN CITY GRIP
2. METZELER FEEL FREE
3. METZELER SPORTEC STREET
4. BRIDGESTONE SC
5. CONTINENTAL ROADATTACK 3
6. HEIDENAU K 81