Which TYRE is best for motorcycle?

Buy recommended motorcycle tyres for your YAMAHA FZS 600 FAZER [RJ02]. Tyre Test ✓ daily promotions ✓ great discounts ✓ pair deals only online on myNETmoto.com
Find the recommended OE (Original Tyre Equipment) or replacement motorcycle tyres, and the optimal tyre pressure for your bike in our database !! On the road, it's essential to use the tyre pressures recommended by the manufacturer of your motorbike or the tyre producer.
You'll find it in the bike's handbook, or on the machine itself. The inflation pressure stated in these documents is the pressure when the tyres are cold.
1 bar = 14,5038 psi
The information provided in this page is for your information only. You fully discharge myNETmoto from any liability whatsoever in relation to, or as a consequence of, claims by yourselves and/or any third party for possible damages subsequent to the fitting of tyres not allowed.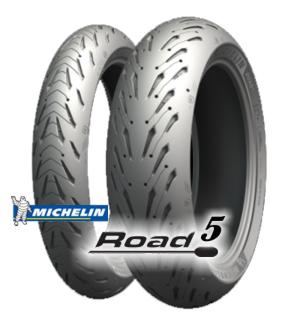 MICHELIN ROAD 5 combines optimal grip on dry roads, superior stability compared with its main rivals and outstanding road manners, a key consideration for owners of Sport Touring motorcycles. And it continues to deliver high performance in wet [...]
(incl. VAT exkl. Shipping)
The new Z8 will replace the Metzeler Z6 ..... - NEWS presetation June 2010 >> [...]
(incl. VAT exkl. Shipping)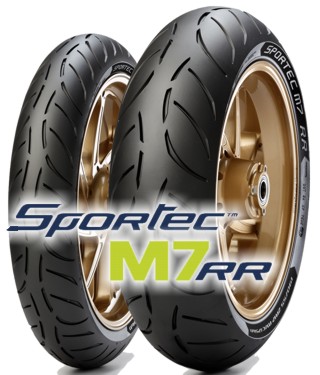 Metzeler Sportec M7 RR - derived from the experience gained in road racing activities (hence the RR designation), is designed to offer high levels of handling and safety, including wet, bumpy and dirty tarmac. New profiles, [...]
(incl. VAT exkl. Shipping)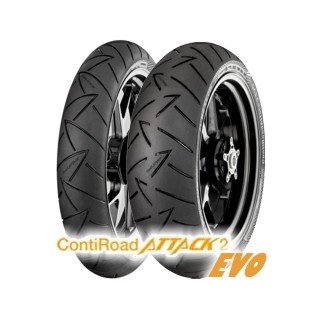 RoadAttack 2 EVO - High-grade premium tire with much optimized wet grip. More sophisticated tread pattern design with pronounced drainage function. Perceptible improvement in wet grip properties thanks to higher share of silica. [...]
(incl. VAT exkl. Shipping)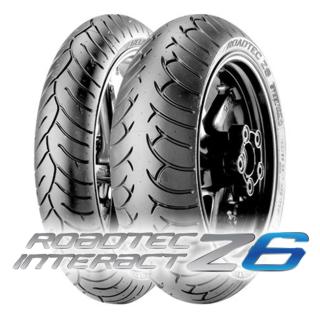 The Metzeler Roadtec Z6 is a sports-touring radial tyre tuned on the characteristics of modern bikes with outstanding performance in all weather conditions. The tyre has excellent wet performance with solid contact feeling for outstanding [...]
110/70 ZR17 (54W) ROADTEC Z6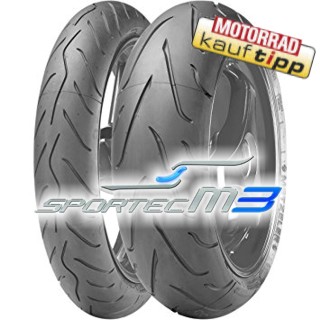 Metzeler's Sportec M3 tyre is their ultimate supersports tyre designed for the very latest super powerful, super light weight race replica sportsbikes. The tyre is designed for fast road riding and occasional track-day use. A new tread pattern, [...]
110/70 ZR17 (54W) SPORTEC M3 FRONT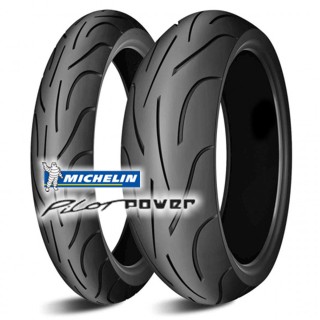 Rubber compounds developed through Moto GP racing require minimal warm up time. The softest rubber mix in its class for remarkable grip and maintains performance even at advanced stages of wear. Unprecedented lean angles 50.6 degrees dry and [...]
110/70 ZR17 (54W) PILOT POWER

110/70 ZR 17 M/C TL 54W DIABLO FRONT
Some of the following pairs are possible, but maybe not explicit recommended by the motorcycle manufacturer for this motorcycle.
It is your own responsibility if you choose one of the following tyre fitting!
(incl. VAT exkl. Shipping)
(incl. VAT exkl. Shipping)
(incl. VAT exkl. Shipping)
1. MICHELIN ROAD 5
2. BRIDGESTONE BT 016
3. MICHELIN ROAD 3